Publix Federal Credit Union
Headquartered in Lakeland, Fla., Publix Employees Federal Credit Union (PEFCU) is a member-owned co-operative that was founded in 1957 to meet the financial needs of Publix Super Markets Inc. associates and their family members. PEFCU, with over $1 billion in assets, is ranked in the top five percent of credit unions nation-wide. PEFCU maintains a five-star rating by Bauer Financial and boasts an "A+" in financial health. PEFCU remains committed to improving the financial lives of its members and continues to expand its membership throughout the southeastern U.S.
Where
PEFCU's corporate office is located in Lakeland, Florida. There are six (6) full service branch offices located in Florida: Lakeland (main), Pembroke Pines, Royal Palm Beach, Altamonte Springs, Sarasota, and Jacksonville. There is currently one full service branch located in Norcross, Georgia.
Mission Statement
The primary mission of Publix Employees Federal Credit Union is delivering the best value for lifelong relationships one member at a time.
Board of Directors
Linda Hall, Chairman
Terry Brigman, Vice-Chairman
Merriann Metz, Secretary
Woody Rayburn, Director
Kindle Bowden, Director
Adrian Bennett, Director
Kyle Davis, Director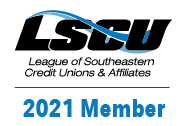 PEFCU is a proud partner of the League of Southern Credit Unions & Affiliates. The LSCU is our trusted advocate every day through advocacy, compliance, education, and communications.
This link leads to the machine-readable files that are made available in response to the federal Transparency in Coverage Rule and includes negotiated service rates and out-of-network allowed amounts between health plans and healthcare providers. The machine readable files are formatted to allow researchers, regulators, and application developers to more easily access and analyze data.
https://www.cigna.com/legal/compliance/machine-readable-files